MAXPIDER KAGU 3D Custom Made Car Foot Floor Mat AUDI Q3
Product Code:
3d max spider AUDI Q3
Availability:
In Stock
Rs.10,890
Ex Tax: Rs.10,890
PProduct Description
Maxpider 3D Kagu mats are not just any ordinary mats that you use for your car.
KAGU means 'Very durable' or 'Long lasting'. This patented material and patent pending process have been developed to make the revolutionary car floor mat in custom size. It is totally environmentally friendly without PVC, plasticizer and glue with no PAH's harmful elements. It is molded by a precise mold for custom-fit.
3-Dimension design Provides Perfect fit, the floor with raised edge, keep the cars' original floor carpet clean.
100% waterproof: Efficiently protect the car from dirt, mud, snow, water and oil.
Anti-slipping layer: Provides maximum safety while driving. Driver's mat has molded TPR Heel Pad.
Maxpider Kagu mats are patented for its design, technology and innovation in following Countries undter the following patents:
USA Patent No. 408342 - 6261667
Japan Invention No. 3341113 - 3435451
Japan Patent No. 3068469 - 1052981
Germany Patent No. 299 12 667.6w
These mats come with three layer technology. First layer is made of TPR (Thermo Plastic Rubber), second layer with Layered XPE & the third layer is made up of Maxpider mesh.
Rapider is a patented product from 3D, Taiwan. This will prevent the movement of the mats in the floor area once placed on the carpet.
Odour less / Chemical free
Can sustain major variations in climate, it won't lose the shape.
Custom made for each cars floor dimensions.
Color: Beige
These custom-fit rubber floor mats by 3D are named for the Taiwanese word "kagu," which means "long-lasting" or "very durable." These mats live up to that name because their sturdy arubber construction will stand up to constant wear and hold its shape for years to come.
Durable, Textured Thermoplastic Rubber Top Layer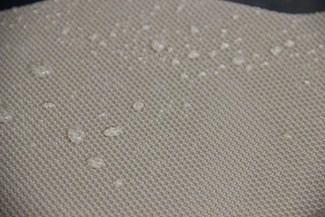 The top layer is made of thermoplastic rubber, which is rigid and will not deform over time. The carbon fiber embossed pattern in the rubber creates a textured surface that helps keep ayour feet firmly in place, even when it's wet. It also scrapes snow and mud off your shoes. The driver's-side liner has a heel pad for added grip and durability.
Waterproof XPE Middle Layer
The inner layer is made of XPE - a cross-linked polyethylene. XPE is waterproof, sound insulating, shock absorbent, and thermostatic. This layer blocks water from reaching your carpet, aand it can help prevent road noise from disturbing your drive. It can also help regulate the temperature inside your car by preventing hot or cold air from entering or escaping through the floor.
No-Slip MAXpider Bottom Layer
Patented MAXpider fibers make up the bottom layer. These fibers grip your carpet without damaging it. This enhances safety by keeping the mats from sliding and by preventing the adriver's-side mat from getting stuck under the pedals. And because the mats won't shift and expose areas of your carpet, they offer even better protection from dirt.

Write a review
Note:

HTML is not translated!
Enter the code in the box below:
People who Viewed This also Viewed That