Pioneer car-entertainment-car-stereos-touchscreen-usb-player MVH-A209VBT
Product Code: MVH-A209VBT
Availability: In Stock
₹13,190.00

₹14,190.00

Ex Tax: ₹13,190.00
MVH-A209VBT
Enjoy music streaming & hands free calling with a built-in Bluetooth. Go Wireless
15.7cm screen
MRP. 14,190/-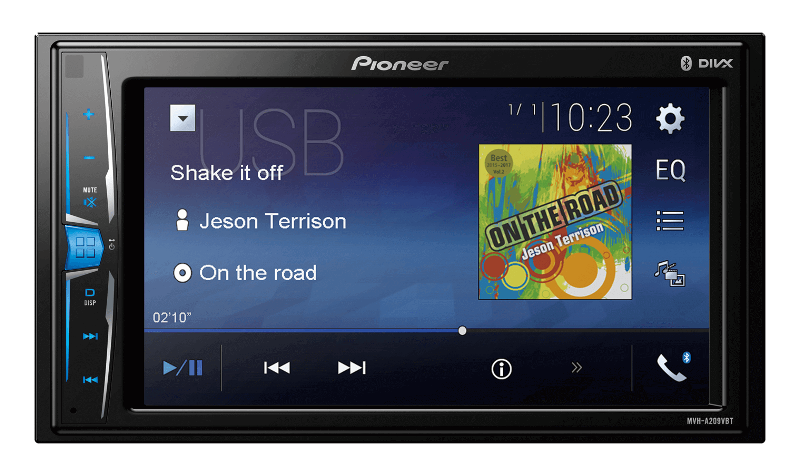 USB videos
Let your friends or family enjoy their favorite videos while you drive. Play multiple USB video formats from Pioneer touchscreen stereos. You can convert your videos into a compatible format easily using online converters. USB extension cable of length 1.5m is provided with the stereo.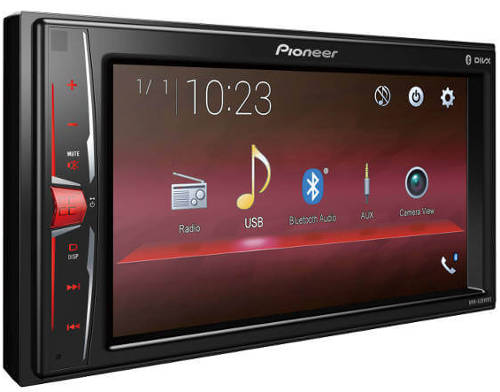 ---

Learning Steering Wheel Control
You can now retain the steering mounted Audio controls of your car with the Learning SWC feature.
*Compatible with Selected Japanese and Korean cars.
**Not compatible with Can-bus cars.
***All features may not work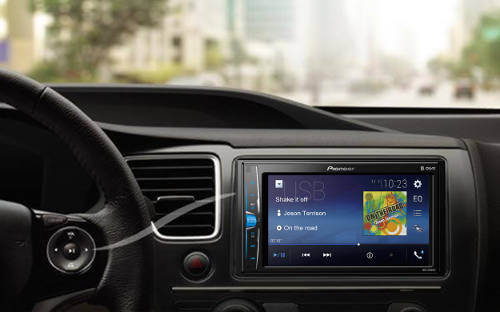 ---

Crossover setting (HPF/LPF)
To keep transitions between frequency ranges sounding smooth, you can adjust cutoff frequency and cutoff slope for each HPF (front/Rear speaker seperately) and LPF (subwoofer) respectively.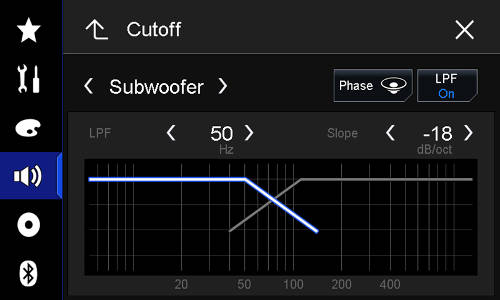 ---

Simple and Easy UI
The touchscreen stereo clearly displays passenger smartphones connected via Bluetooth. You can switch the smartphones with ease. Flexible and personalized icon layouts allow you to choose how you want to utilize your screen. You can move your icons and keep your display how you want it.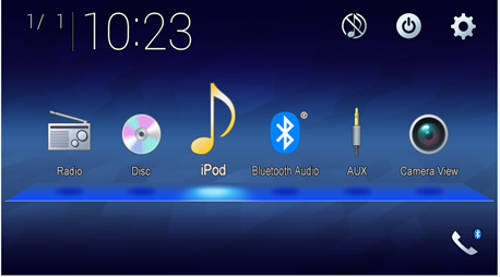 ---

Multiple Color Customization
Select among five (Blue/Red/Amber/Green/White) colors for the display and 112 different colors to match unit illumination to the dash.

---

Manual time alignment
By using Time Alignment function, you can adjust speaker output timing, so that sound from all speakers reaches the driver's ears in perfect sync.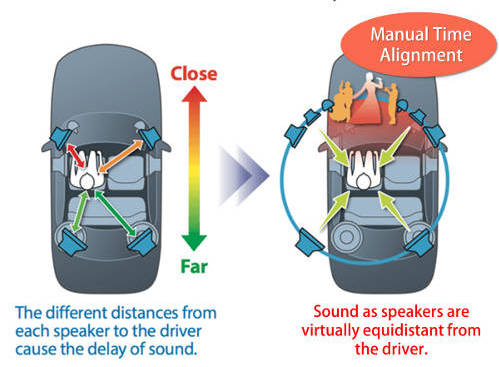 ---

Selectable wallpaper
Different wallpaper choices let you arrange an AV receiver's display as you like*.

---
Other features of MVH-A209VBT
Swipe left-right

Rear camera compatible
Rear camera is a useful accessory for hassle free parking

Todoroki EQ
Specially designed for Indian sound preference, Todoroki EQ realizes powerful bass and clear sound.

MTP mode
Take Advantage of a wired USB connection to the receiver.